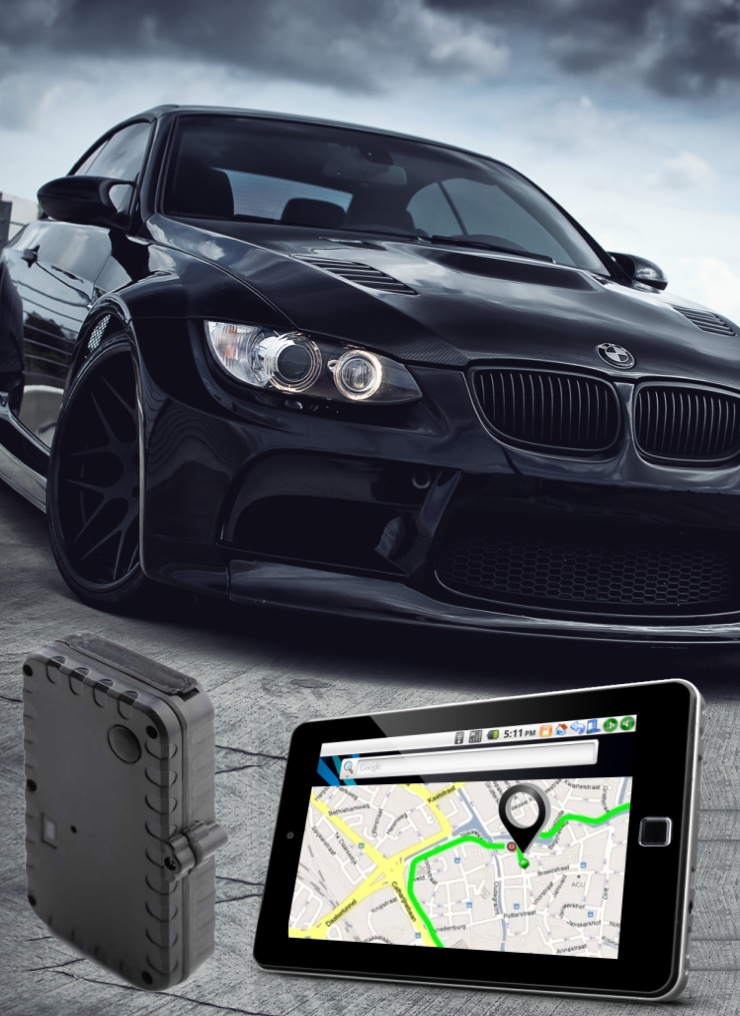 Statistics on stolen vehicles indicate an alarming state and show that only during 2020 over 810,000 vehicles were stolen in the USA. Solving criminal offenses on the theft of vehicles is often followed by numerous difficulties, and the damaged party is mostly left to themselves.
In order to avoid becoming part of these negative statistics is to take things into your own hands and secure your vehicle. The latest GPS technology allows you to outsmart thieves and completely protect your vehicle.
Last-generation GPS locators make it possible for you to know at any time where your vehicle is located. These intelligent tracking systems for the objects on the move are made to locate your car at a given moment and to provide you with complete control over its movement.
And that's not everything that this top-notch tracking and location equipment has to offer.
Multipurpose and precise GPS trackers can be used to monitor the movement of people, pets, or any other mobile object. By installing a GPS locator into a bicycle light, a helmet or into your child's backpack, you will get the exact information on where the object is located in a fraction of a second on your mobile phone. In a time when media is full of unpleasant events, such information can be life-saving.
GPS tracker can also be your business associate. It provides control, surveillance, and better logistics for your business vehicles at all times and thus increases not only the protection of those vehicles but also the efficiency of the employees and the cost savings.
Finally, the properties of multifunctional GPS trackers make them reliable and efficient spyware for secret recording and eavesdropping of unlimited range.
The most reliable devices for locating and protecting
GPS locators, spy devices for tracking and locating moving objects, and human beings are extremely precise. They are very easy and discreetly installed on any type of material, and all you need is a mobile phone with an internet connection and a signal.
These spy devices mostly operate on the principle of mobile telephony, and they connect to the satellite using a GPS signal. A SIM card (also used in mobile phones) is inserted into the GPS tracker.
The GPS tracker locates a tracked object using coordinates in the form of latitude and longitude that it sends to your mobile phone as a Google Maps link via text message. By clicking on a link from a message or by simply typing those coordinates in Google Earth or any other map that supports search by coordinates, you get to see the exact location of the object.
Thanks to the SOS button, modern GPS trackers are reliable devices when it comes to protecting personal safety. By pressing the Panic key, the person who carries the device automatically sends the message to the number that is set to receive the location. In SMS you can send commands and receive a movement notice at various intervals.
You can also limit the movement of the tracking device. If a vehicle or another object that is being tracked leaves a predetermined zone, you will receive an SMS notification at a very moment.
Place the GPS tracker in any place and get the perfect eavesdropping device, whose functions are fully managed by the phone. By SMS or direct tracking on a personalized web portal, you will be referred to all events and activities in the local environment in real time, wherever you are. You just need to be connected to the Internet.
What can you do with a GPS tracker for tracking and locating
   Find out the precise current position of the vehicle or object you are tracking. You also get:
Full and detailed insight into its movement over a certain period of time with reports on movement and retention;

All points of movement and time of retention;
Calculation of the distance traveled (in kilometers) and of working hours over the desired time period, which is very useful for employers;
Speed limit notification and maximum speed achieved over a specified period of time;
Report and warning if the vehicle is moving beyond the permitted radius i.e. the route you previously set;
E-mail or SMS alert if the vehicle exits the approved movement zone;
Immediate notification as soon as the vehicle starts up or moves from the parking spot;
Only genuine GPS locators provide reliable protection

There are numerous copies of GPS tracks on the market. However, the safety of your child or car is not something you should be risking. That's why you should always opt for the genuine and verified locating devices and buy them in legitimately registered stores, sold with a warranty and fiscal account.

Call us or come to our store. With absolute discretion and respect for your privacy, we will help you choose an adequate GPS locator according to your needs and capabilities.

Published:

Author: Spy Tech Team

Spy Tech
Related products